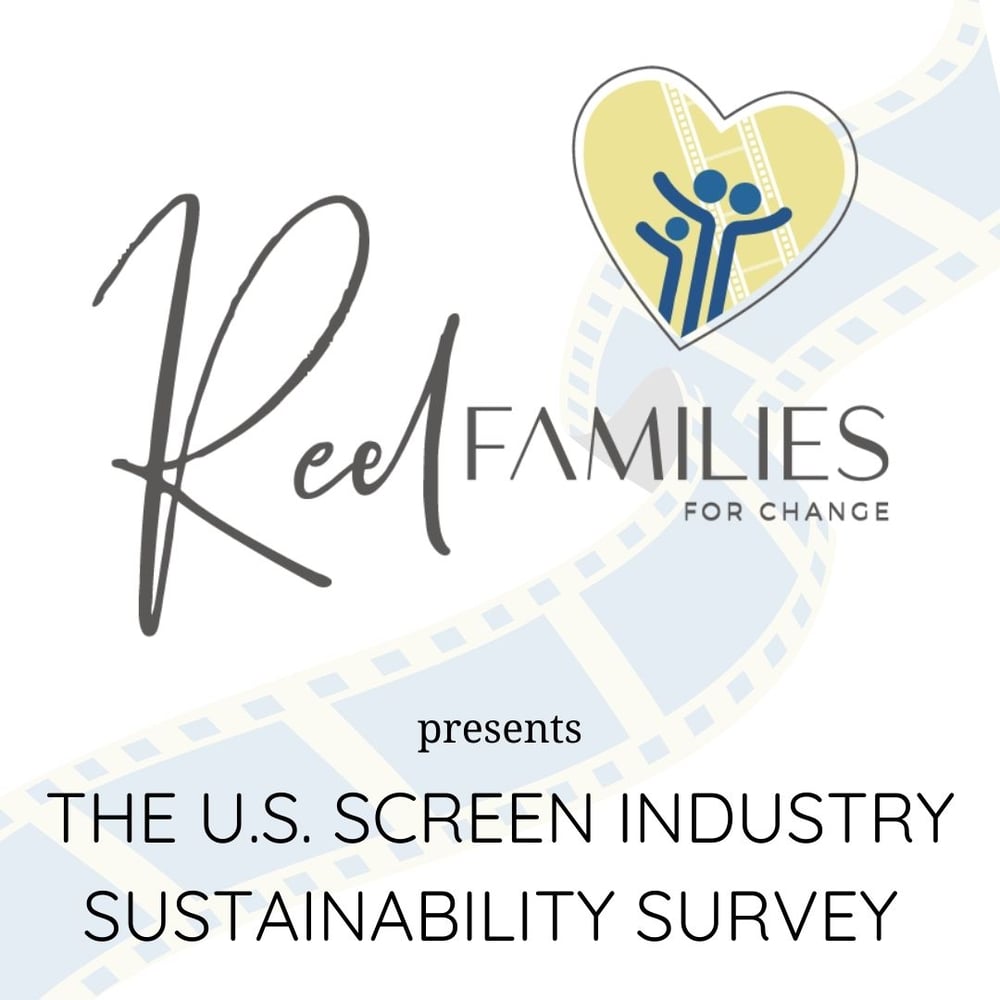 ---
About the survey
The U.S. Screen Industry Sustainability Survey presented by Reel Families for Change, is the first component of a multi-phase research initiative directed at creating sustainable solutions for screen-workers. 



Though many immediately think of environmental impact and preservation when discussing sustainability, it goes much deeper than that.

True sustainability models aim to create long-term solutions that benefit the majority; this encompasses everything from wages and work environment to personal health and caretaker obligations.

If the global pause spurred by the pandemic has taught us nothing else, it showed us that "normal" wasn't working for most. This survey seeks to learn more about what is working and what else is needed to ensure the longevity of healthy, fulfilling, and screen-workers' careers during COVID recovery and beyond.
who is this survey for?
If you are a U.S. resident, 18 years of age or older, who has worked in the domestic screen industry (film, television, web series, etc.) in the last 24 months — regardless of why you left — we want to hear from you.
when can i take the survey?
The survey will open on June 21, 2021 and close on July 31, 2021. 
what will rfc do with this information?
Collected data will be analyzed and reported in our forthcoming Industry Sustainability Report in Fall 2021. We will not sell or share contact information, and only general information will be publicized.
your survey mentions wellness and support.
Does rfc offer support to screen-workers?
Reel Families for Change (RFC) is a small, but growing organization.  While we currently do not provide direct support to screen industry professionals, we rely vigilantly amplify the work being done by our nonprofit partners and counterparts. 

Click here for a list of organizations supporting screen-workers and their respective resources.